VAT is a complex area of tax that requires expert technical knowledge and understanding to ensure it is dealt with correctly.
Our dedicated VAT experts will work with you to consider all the VAT matters that may impact on your business now and in the future and build a plan to minimise your exposure and maximise your cash flow.
Our specialist VAT services include:
Dealing with HMRC correspondence
Assistance with VAT inspections
VAT registration
Scheme choices
VAT returns
VAT compliance checks
VAT planning
VAT advice for Academy Schools
We provide specific advice tailored to the unique VAT issues facing academy schools. We have produced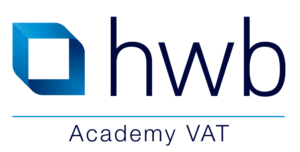 a unique resource for these schools in the form of a dedicated VAT advice website, which can be found at www.academyvat.co.uk.
For further information on VAT, please contact Alan Rolfe on 023 8046 1235.
Our HWBulletins cover a range of subjects, including some of the services that we offer and an update of the recent changes that have, or will take place.
Read latest issue.
Why not arrange a FREE consultation and find out what we can do for your business.