Outsourced Payroll Services
Are you in search of payroll services that are accurate, flexible, responsive, speedy and reliable?
Can your current payroll function be affected by staff illness, holidays or lack of resource?
Our fully managed payroll services deliver on every level. We have a long-standing pedigree in delivering bespoke and fully-managed payroll functions for organisations of all sizes and have in-depth specialist knowledge of payroll-related tax laws, employment regulations, and latest government legislation for both UK and overseas staff.
Ever wondered if you're running a compliant payroll? We've put together a short video on the 10 steps you should take to make sure your payroll is compliant with legislation, which is even more important now that we are also dealing with Furlough claims. 
Payroll outsourcing with exceptional service
Payroll is a business-critical function which is often time-consuming and can be problematic for management. Ensuring your staff are paid correctly and on time is essential to any business. With the administrative demands of keeping up with legislative changes, such as Real Time Information (RTI), data protection (GDPR), Auto Enrolment and maintaining systems and the staff to manage them, many businesses are now exploring the option of payroll outsourcing.
As a payroll outsourcing provider, our team of specialists know and understand the legal and operational demands of the payroll function. Our processes have been designed to meet all your needs using our specialist knowledge to deliver an exceptional service.
From data entry to supplying pension provider feeds for auto enrolment, your entire payroll service function can be outsourced and managed efficiently and cost-effectively. Our wealth of experience covers the full spectrum of payroll requirements – including variations in payment period, zero hours, remote workers, multiple working locations, bonus payments, benefits in kind, student loan recovery, statutory sick pay, and termination payments. Our team's highly-regarded experience means that we cannot only manage a payroll function of any size, but also offer payroll solutions of any complexity.
How our payroll services will benefit your business
Flexible payroll processes
As well as being reliable, a payroll service provider must be flexible, with a variety of integrated solutions to support payroll, HR and compliance needs. We understand that every client has different needs – we don't limit you to strict deadlines and cut off dates but instead deliver our promise within your timescales.
It is important to be flexible with your business and any changes that may arise in the future. Inevitably some businesses will go through adjustments that will affect payroll, such as mergers and acquisitions, where pay will need harmonising and restructuring. We are committed to accommodating any such variations with minimal disruption within our payroll services and ensure that any employment tax opportunities are not overlooked.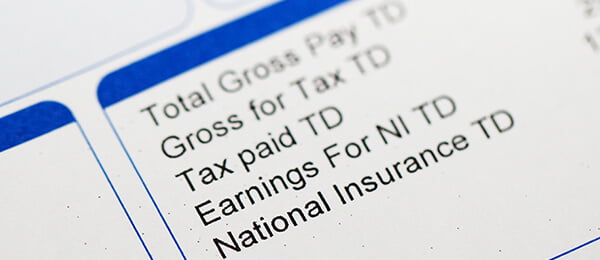 Efficient payroll function
Our team prides itself on exceeding expectations and providing accurate payroll services within 24 hours of receipt. Our payroll and auto enrolment service will deliver an accurate, efficient, flexible and tailored solution to ensure we provide real value to your business.
By outsourcing your payroll function you can benefit from time and cost efficiencies involved with processing salaries, and calculating your PAYE liability. In addition you will not need to invest in payroll software and support fees or staff training.
Payroll Service Compliance
Every business must ensure their payroll function is compliant with legislation. With auto enrolment affecting more businesses, this is more important than ever. We have a solution that takes the hassle out of enrolment compliance and leaves you to concentrate on what you do best, running your business.
Mistakes with payroll can be costly and not complying with HMRC could also result in potential fines. Mitigate your risk and save your business money by outsourcing your payroll services to our team of payroll specialists who utilise the latest technology and payroll software. Our dedicated team are up to date with all the latest and upcoming changes in regulations and policy to ensure you don't have to be.
Our payroll process is HMRC compliant, BACs approved and meets auto enrolment regulations.
Our HWBulletins cover a range of subjects, including some of the services that we offer and an update of the recent changes that have, or will take place.
Read latest issue.
Why not arrange a FREE consultation and find out what we can do for your business.