James and his team at HWB have been instrumental in our financial review and rapid improvements made over the past year. This service has been exceptional value for money and has enabled us to reduce waste and increase expenditure in other essential areas while other schools are having to cut costs across the board. I have no hesitation in recommending HWB for financial consultancy support.
HWB have been a huge help to our business since we have worked with them. They are a really friendly and professional team and always quick to respond. They really take the stress out of our accounting needs.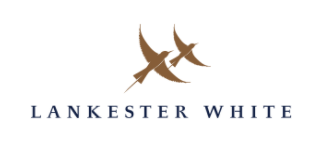 We have found the HWB team to be very professional, knowledgeable and approachable. They did an excellent job of keeping us informed as the audit progressed and agreed with us some amendments to our processes. They are always at the end of the phone and send out a Bi-Annual Charity Newsletter and run an Annual Seminar to keep us updated on the latest changes in the sector.

We moved our audit and tax work to HWB 4 years ago and since then their support of us has been invaluable and their team are brilliant to work with. Michaela has many years of experience of the sector and I and the trustees get to share this in our meeting and phone calls. They are responsive, proactive and supportive and we value the relationship we have built up.

The company and the family have been clients of the firm for over 30 years and we really appreciate the personal service we get from Arthur Bell and his team. They are always available and approachable. Between them they always deal directly with my problems. They are often the first professional we turn to when we are looking at something new.
We value Andy and HWB's advice as our advisers and accountants. They prepare our accounts, company and personal tax returns and the service is always good and timely. We feel we can pick up the phone to them whenever we need to and discuss our business matters.

Andy has assisted us over the years in keeping to the various deadlines that businesses need to keep to. He has advised and assisted us with tax and business planning ideas. I would highly recommend HWB.

Geoff Rhodes at HWB has been extremely helpful in assisting us with our strategic business planning and I would highly recommend him and the firm should you need tax planning advice.
Park Lane Block Management have used HWB for accounting services over a number of years. They prepare end of year service charge accounts for the properties we manage, provide general accountancy advice and provide a great service at competitive prices. I would have no hesitation in recommending them.

Arthur's advice and experience has been invaluable to us. The property team who support Arthur are also excellent, and manage our account accurately and professionally. They're always at the end of the phone to answer any queries we have.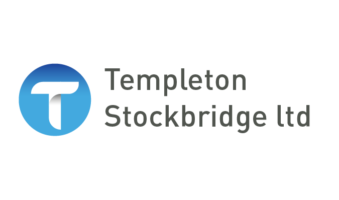 We have been with HWB for over 10 years and have appreciated their advice and support through the growth of my company to its eventual sale. Geoff and Gary have been a huge addition to our team and I cannot stress enough how pleased I was with the support provided during the sale process. I would highly recommend their services to anyone.
Xero has been a revelation to our business. It has given us far more control of our financial information and for non-accountants; it is extremely easy to use. I would recommend Xero and HWB to anyone looking to improve their business.

Geoff has been invaluable during this period of change for the business and has managed to achieve a value above our expectations. Throughout this process he has supported and guided us to make a complicated situation far less complex.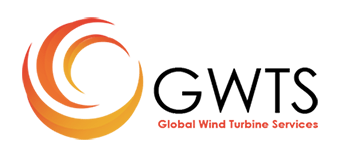 HWB's service deals with all statutory requirements expected of a Residents Management Company (RMC) or a Right to Manage (RTM) Company. I would recommend using HWB for a reliable and cost effective source of independent advice.

We have been working with Alan Williams and his team for three years. They provide us with expert advice in relation to our annual accounts, tax and Solicitors' accounts rules. The team at HWB are very professional, and always give clear advice and guidance in a prompt and efficient manner.
HWB have helped us for many years. We have always been impressed by the team's expertise and understanding of small health care businesses. They have a personal, proactive approach to guide us with the financial running of our Practice and they are always available either via telephone or email.
We needed a system that used foreign currencies and Julie Boyton worked closely with us to determine our needs and match the product. The support pre, during and post installation has been a hassle-free migration that has saved us money. 

Julie looked in detail at my accounting needs and helped me choose the solution that is best for me which is Xero. I am very pleased with the input I received from HWB and would recommend this service.

I should like to thank HWB for their recent diligent work and for honoring the quoted fee. I am also amazed at the tax strategy you have implemented over the last year.
We recently moved our audit, tax and company secretarial work to HWB and the team are great to work with.
The audit was a team approach where suggestions were shared in meetings and phone calls. They are professional, but approachable and we believe deliver the service that we wanted and more, in terms of experience shared and added value.

We have been working with HWB for over 10 years and during this period the team has made dealing with our payroll seamless, quick and stress-free. I would recommend HWB and its services to anyone.
HWB exceeded our expectations. Their specialist team provided valuable support throughout the process of buying another business, advising on matters arising from their due diligence work and technical advice on the tax aspects.
HWB have been our adviser now for many years and we have built a very close working relationship. We feel this is key to us receiving proactive information for our business. I would recommend HWB to any FCA regulated firm as they provide a professional and timely service.
Our testimonials tell you all you need to know about how we help our clients with first-rate service. We pride ourselves on our proactive approach to your businesses accountancy needs and that is why producing and auditing your annual accounts is about much more than making you compliant.
Our HWBulletins cover a range of subjects, including some of the services that we offer and an update of the recent changes that have, or will take place.
Read latest issue.
Why not arrange a FREE consultation and find out what we can do for your business.