Audit and Assurance services are essential for your organisation to improve its operations and stay ahead of changes affecting the external business landscape and legislative requirements.
Our Audit and Assurance service provides a comprehensive appraisal of your business finances. With each business facing a unique set of circumstances, our audit specialists will take time to develop a deep understanding of your business and deliver exceptional client service. Each of our valued clients view us not only as professional and highly skilled chartered accountants, but as business partners working as an extension of their team.
We offer a range of Audit and Assurance services:
External Audit
Internal audit
Grant Audit
Statutory audit or voluntary?
External Audit
Following the audit exemption rules that were introduced for smaller companies, some businesses may no longer require an external statutory audit. However, there are many other business reasons for undertaking voluntary audits which typically lend themselves to situations, such as satisfying lenders, providing credibility to potential purchasers of a business, or simply to strengthen internal financial discipline.
Whether you require a statutory financial audit or voluntary audit, our professional service covers more than just compliance, delving into the risks your organisation faces and providing fresh insight towards your future strategy. Adhering to the latest regulatory standards we can hep you deliver transparency of reporting to stakeholders and investors that they can trust.
Whatever your reasons for using our audit service you will end up with a far better understanding of your organisation.
Internal Audit
The benefit of an internal audit is that it provides the reassurance you need for your organisation. Whether you're a corporate business, Charity or an Academy we can undertake an internal audit to ensure your processes are effective.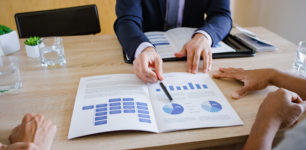 Grant Audit
When applying for a grant, most providers will require an independent auditor to provide assurance on how the grant has been applied. This is often a one off service, which we can provide to all organisations.
Taking Audit and Assurance one step further
An audit should be a process of receiving real, measurable value. Upon completion of our Audit we go one step further to provide alternative, fresh perspectives on your business and will prepare and offer our recommendations to improve your efficiency and profitability.
Our highly qualified accountants can offer advice on Tax and VAT savings, provide recommendations on strengthening your accounting systems and procedures, and in implementing best practice.
We are uniquely placed to offer specialist compliance audit and assurance services with our wealth of experience in regulated organisations such as charities, academies, landlords, chartered surveyors, FCA, SRA and CAA regulated businesses.
We have sector-specific specialist teams who focus on those issues facing your industry, using their sector expertise, benchmarking and full awareness of governance requirements. Our team can help you manage your regulatory risk and advise on developing appropriate internal governance.
Not-for-profit organisations specifically face unique challenges when it comes to assurance and transparency of information. Our expertise in this area can ensure you meet your reporting requirements while accomplishing your organisations objectives.
We are fully regulated and registered to carry out audit work in the UK by the Institute of Chartered Accountants in England and Wales (ICAEW). Details about our audit registration can be viewed at www.auditregister.org.uk, under reference number: C001020444. Audit Regulations can be accessed at www.icaew.com/regulations and Ethical standards for auditors can be found at www.frc.org.uk.
Request a free consultation
For more information about our audit and assurance services please complete the consultation request below.