Our accounting services are structured to help small, medium and large businesses. Our team of professionally qualified chartered accountants pride themselves on in-depth knowledge and understanding of evolving legislation and will continually look for ways to improve your finances while you concentrate on running your business.
By investing in our expertise, you will be investing in the future success of your business – where we can become an extension of your team and work to build and grow your business wealth.
Our accounting services include:
statutory accounts preparation
management accounts
cashflow forecasts and projections
company secretarial support
bookkeeping advice and support
accounting software advice and training
VAT return preparation
KPIs and benchmarking
Statutory accounts preparation
Our accounting services can help to reduce the pressure on preparing your annual accounts. We can do this by either offering as much support as you need to achieve timely compliance of your accounts, or by taking the entire accounts preparation off your hands.
Our specialist accountants will ensure you adhere to relevant statutory requirements and current accounting standards, providing annual accounts to assist with tax computations, and to disclose to shareholders and HMRC.
Management accounts for decision making
Our team of dedicated accountants will work to obtain a detailed insight into your business by providing regular management accounts to review your business performance. This will help you understand how your business can become more efficient and profitable and assist in setting forecasts, budgets and targets. We can then support you in monitoring your results and advising on future improvements.
Our management accounts will highlight areas relevant for internal decision making, such as dips in specific sales or rises in expenses, allowing you to adjust the direction of your business through the provision of accurate weekly, monthly or quarterly data (depending on your individual business requirements).
Cashflow forecasts and projections
By ensuring your accounts are kept up-to-date, we can analyse and spot trends or issues early on to minimise risk and grow your business. Deeper analysis, cashflow forecasts and projections we produce will help you plan ahead and make up part of the overall business plan. We can help to ensure your business does not fail due to a financial shortfall by having the foresight to take appropriate action or by ensuring you don't overstretch your financial commitments.
Company Secretarial Support
Compliance with The Companies Act is time-consuming and increasingly complex – yet failure to meet requirements can lead to penalties or prosecution of directors. Regardless of whether you appoint a company secretary there are still secretarial duties that need to be adhered to, such as creating and maintaining the company's registers.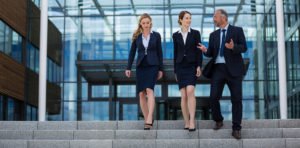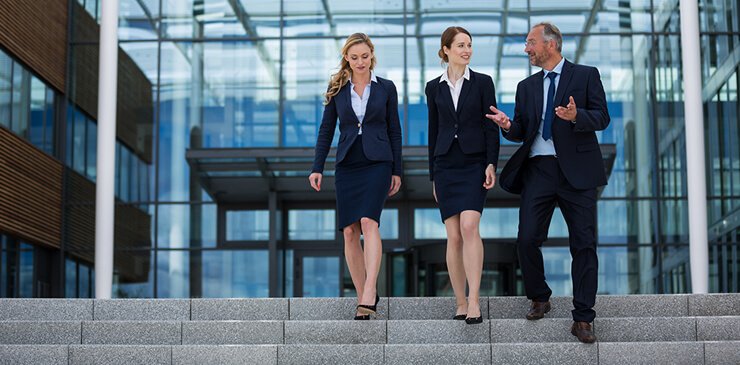 We provide proactive company secretarial services, delivering peace of mind on regulatory compliance as well as ensuring important deadlines are always met. Within these accounting services we can offer assistance with:
company formations
preparation and filing of statutory returns
preparation of all documentation and maintenance of statutory records
registered office facilities
Bookkeeping advice and support
We can offer advice and support to help you enhance your financial reporting and planning as well as improving your ability to chase debtors and improve payment terms.
Failure to keep day-to-day records on your business transactions can result in a fine of up to £3,000 and disqualification as a Company Director. With our accounting services you can feel confident in your compliance and that you are meeting your obligations.
Accounting software advice and training
Even if you decide to keep your accounts and bookkeeping in house we can advise on how to get the best out of your accounting systems or advise on new software to help you manage your processes more effectively and integrate within your business.
We can offer an independent review of your business accounting software solutions. Our team of highly trained staff have extensive experience in advising on a range of accounting software.
We are an Accredited Sage Accountant Partner and can advise on a range of Sage business solutions software including;
Sage 50 Accounts
Sage Payroll
Coupled with our accounting and business management expertise, we can implement systems that will help run your business more efficiently and, as well as advice, we can install, configure and train you on the software.
We have partnered with Xero who offer an online accounting services solution that enables you to instantly review financial information about your business on your desktop in real time. The system automatically imports and codes your transactions and you can create and send invoices from anywhere in the world via your mobile.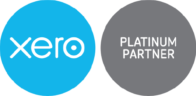 For more information contact our Sage and Xero expert, Andrew Kershaw.
Our team of VAT specialists can help you get your business VAT registered and ensure your VAT returns are completed accurately and on time. Collating the information required for a quarterly VAT return can be extremely time consuming and for some businesses it can be a complex area that will benefit from specialist outsourcing.
We can take the pressure away by calculating how much VAT you have been charged and raised. We will pay particular attention to ensuring you pay the minimum levels of VAT required and can offer advice on the most appropriate VAT scheme for your business.Find out more about our VAT Returns Service.
Our specialist accountants can help you to identify key performance criteria, assess the impact of alternative decisions, as well as benchmarking your competitors to promote business growth and develop an effective business strategy.
Get the most out of your accountancy services with Online Accounting
Have you considered using Online Accounting for your business? By using online technology you can save yourself valuable time and control your finances with ease. We offer packages, which include software subscription, to help you achieve the potential of online accounting.
We pride ourselves on a proactive approach to your business accountancy needs and that is why producing your annual accounts is about much more than making you compliant.

Our HWBulletins cover a range of subjects, including some of the services that we offer and an update of the recent changes that have, or will take place.
Read latest issue.
Why not arrange a FREE consultation and find out what we can do for your business.